It's official, I am going stir crazy! I was put on bed rest on Wednesday of last week. Totally unexpected because I am only 33 weeks. I was thinking all of my pregnancy aches and pains were normal; I was trying to be tough, but baby is trying to come a little to early…so here I am.
I already miss my kiddos at school, and time passes so much more quickly when you have kindergartners to teach every day. Tomorrow I will be wishing I was at the pumpkin farm enjoying some beautiful fall fun, but for now I'm trying my best to rest. As excited as I am to meet my little girl, I can't bear the thought of her having to stay at the hospital in the NICU so she needs to keep cooking for a few more weeks 🙂
While I'm sitting at home I thought I'd get back to blogging more regularly and on that note I decided to commit to blogging every Tuesday about how I use technology with my kinders. So today is officially my first "Tech Tuesday" post.
Before I was told to take it easy, I introduced email to my kindergartners. Here is how we started and the plans I have for using it in the classroom.

First I started with a little help from our building tech coordinator. She pulled each of my students and set up their individual email accounts on their iPads with them. This was a lifesaver for me so I didn't have to lug them all home to enter their info.
Next I gathered all my sweetie pies on the carpet in a large circle with their iPads in hand. We went through step by step how to take a picture, tap the share option icon

and email it. The best part was that after entering my email once, it automatically pops up after they just type in the first letter! I'm the only one they are emailing for now, so this makes it super easy for them to email me quickly. We went through this a few times together and everyone was on track and able to do it independently.
Finally, I had the students start using it to send me pictures of their work. Currently we are using it each morning after students complete their words their way sort. They simply take a picture after they have finished and email it right away. Previously I would have to go around and individually check each child's work daily. The email option not only saves me time but also I can keep a record of their work and easily identify any confusions. This will also be a great record to share with parents at conferences.
My future plans for using email in kindergarten:
1. Math center work – students take a picture of their center work (number sort, ordering numbers, shape sorting, etc) this will make for less response sheets unless the goal is writing, but still have a record of student work to keep accountability and assess progress.
2. Writing – Student's can email their stories as they begin to learn to word process them. We also use the scribble press app to write and create stories. This app has a share by email option as well so this will be great for feedback as students are working.
3. Daily 5 Word Work – Similar to math center work, students can take pictures of the words they have made with magnets, play dough, etc, or the center activity they have chosen. Again less paper and more accountability with the option to easily assess and keep a record of each students work.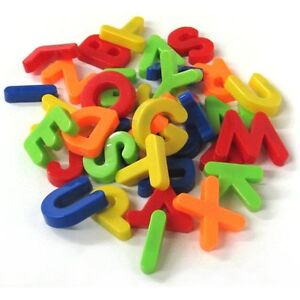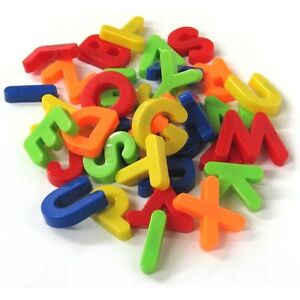 4. General questions and needs throughout the day. I got this idea from a 4/5 teacher in my building. Instead of students leaving their spot and interrupting small group time during daily 5/math/writing, they can simply email a question or need that they have to the teacher. I always have my iPad next to me so I would receive the email immediately and be able to respond quickly without much disruption to my small group of the rest of the class. Now of course this will be a bit more complicated for kindergartners that can't always write what they are trying to say….so my thoughts are to have students use the dragon dictation app to quickly say their question and then email it. When they receive my response they just highlight the text and click on the speak icon (needs to be turned on in the accessibility options first) to have it read aloud to them. PROBLEM SOLVED!!
I'd love to hear any great ideas you have for using email in the classroom with your kiddos. Leave a comment to share your ideas!
✕
FREE Printable Shape Roads!
Sign up for ideas, tips & exclusive FREEBIES delivered right to your inbox!